Industrial Doors
New build or simply updating an existing door, ALS can offer tailor made doors to suit all applications from simple manual doors to sophisticated automatic high speed doors. At ALS we have the perfect solution.
Traditional Roller Shutter Doors
Manual or electric with widths available up to 11 metres, using single skinned scrolled laths with either a standard galvanised or Plastisol (to a wide range of RAL colours) finish, semi or fully automatic finish, semi or fully automatic options available, Wicket pass type doors can also be supplied.

Insulated roller Shutter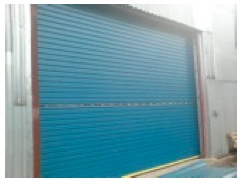 A fully insulated double skin door offering excellent thermal insulation values with each lath filled with ECOTECH insulation foam with side guide seals offering maximum draught prevention and barrel mounted on plummer block bearings you can rest assured that this door is extremely reliable and quiet in operation. Various options are available with the high speed `Speedflex` door eliminating the need for a high speed zip up door and an additional door for security, this door provides both! Also fully automated doors are available with either radar or induction loop operation.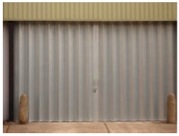 Sliding folding doors
Suitable for wider openings and where headroom is a major problem, offered as manual or electric with various modes of operation.
Sectional overhead doors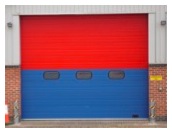 Fully insulated and suitable for limited headroom applications from simple hand chain operation to electric and fully automated doors.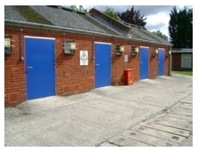 Steel personnel doors
For that added security, available with all types of hardware and lock arrangements to suit all sizes of openings, available in a large range of RAL colour finishes.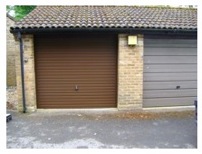 Garage doors
From a standard range of up/over, roller shutter type, manual or electric remote operated, we also cater for those odd sizes to compliment our range.